How Derelict Uterus Removal became Pandemic Prep
or
Whine Less Love More, Bitches!
This blog post is late in coming, because I have rewritten it so many times I almost forgot where it started. And for a while there, I was on a lot of drugs, so give me a break. In January, after months of pain and pain management, I had my derelict uterus removed.
That bitch never did her job any way, so good riddance.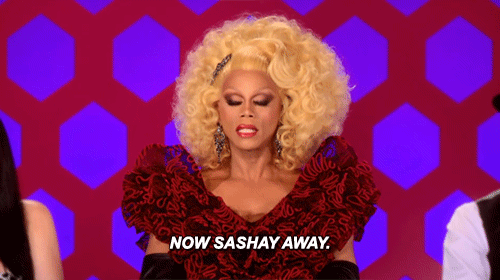 No one who knows me, even in the periphery, was surprised to hear that my uterus had fallen in line with the rest of my derelict debutante existence. Massive tumors (benign but substantial and inconveniently located) were the culprit, but because so many people schedule surgeries in November and December, I was on pain management (mostly drugs) from Halloween through mid-January.
Couple this with my editing and teaching jobs, caring for a friend going through breast cancer, a measles outbreak at my Uni, and the compiled stress of the last year (completing, revising, defending my PhD dissertation, graduating, moving, …) and, well fuck it. I was just exhausted. I told my boss I had to have a semester off for mental health reasons as much as derelict uterus ones. And it wasn't even Christmas yet. Percocet and vodka were my best friends.
If you spoke to me during this time, you may or may not have been alarmed.

Pain isn't the only thing I have a high tolerance for, TYVM.
One nurse told me that I had an "impressive tolerance" when I told her that I thought it was some weird "ovarian death throes" tossing me painful "fuck yous" every 6-7 weeks on their way out the door. She tried not to giggle. Then, because they actually heard me, my ovaries tried to murder me on New Year's Eve, causing a kerfuffle and resulting in increased pain meds and general loopiness until my surgery in late Jan.
So another (count them, bitches, that's lifetime of THREE) abdominal surgery later, and I feel tremendous. I mean really, when your abdomen already looks like Frankenstein? That hysterectomy was a walk in the park. I feel fab! Is it terrible to wish I could have done this years ago?
To contain risk of infection (and also because you feel like you've been hit by a truck in the beginning) I was on "house arrest" for two weeks, then limited activity as I felt my energy return. I was completely med-free in 3 weeks and back to having lunch dates that were more liquid and less lunch by week 4.
And Then.
Because we have friends and family who work in the government (and in departments that liaise with the CDC) we started getting phone calls. Covid19 was coming. It has been here in the US since December and preparations were needed. Instructions followed. Limit your SM and network news. Bookmark the CDC and WHO websites. Stressful whatsapp calls occurred. I was particularly calmed by chatting with a dear friend who was on the ground in Sierra Leone working with the WHO to manage the Ebola pandemic there in 2013. Perspective is paramount. We were to be smart and make sure that those in our lives with compromised immune systems started thinking ahead about limiting contact with the outside world.
In these situations, when your loved ones are in the highest risk groups, it's hard not to be alarmist.
But what's harder? Dealing with eye-rollers.
You know who I mean. Those who complain that this is much ado about nothing and "media created" and in the same breath whine about not being to book a cruise this summer. Careful bitches, your privilege is showing.
https://images.app.goo.gl/hddWTMDw912EW17h7
Covid19 is the new honey badger. It doesn't care what your zip code is, or about the color of your skin, or what religion you do/do not practice. It doesn't care if you are healthy or how old you are, or what natural disaster you've already survived in life.
It does not care if you are rich or poor. It doesn't vote, and doesn't care how you do.
It doesn't listen to social media, politicians, or preachers.
You are a human, and therefore a target. End of story.
Honey Badger Don't Give A Fuck
The DUR (Derelict Uterus Removal) prepared me well for the Covid Pandemic in that I've learned how not to lose my mind while also not leaving my own home for weeks on end. I've worked from home in the past, so I (re)learned how to structure my day so that I wouldn't slip into mental oblivion. I began and maintained projects that stimulated my brain as well as my body.
Netflix binging can only get you so far, dolls.
So start thinking now about alternatives, like books and puzzles (not digital ones), or possibly learning new skills, like cooking or sewing. Don't embark on massive home remodels, but cleaning out a closet can't hurt. Learn how to can foods, or how to knit, play an instrument, or meditate. TAKE NAPS. Find things that help keep mind and body focused. I personally have developed the Yoga and Merlot method (while supplies last).
Wash your damn hands. Make anyone who comes into your home do the same.
Buy bleach and laundry detergent. Prep for your household with common sense.
And yet with all this physical and mental prep – it still doesn't mean I won't get sick. Most of the country is (generally speaking) healthy and if we do get sick, it won't kill us. But not so for the population's most vulnerable. SO PLEASE STAY HOME. Don't go to a medical facility unless you absolutely have to (and call first if you can).
Social distancing is now a household word. Not taking Covid19 seriously is irresponsible. And equal to choosing to put lives at risk. Which makes you a Dick. Sorry, but own it. If you care for no one other than yourself, then you're a Dick.
Disruptions are going to happen. Your lives will be inconvenienced. Conference calls and homeschooling are often impossible to juggle, but you know what? We're all juggling and struggling through it, so practice patience. Ranting on FB or posting political memes on Twitter helps no one. People are eejits and some will over-react, yes. (Shall we wax poetic over TP, my love?) But can't we just as easily discourage eejit behaviour by showing, insisting(!) that we remain calm, and listen to experts like the CDC and the WHO (not FOX – who posts online stories of people licking airline toilet seats WTAF).
Focus on being helpful and sharing useful things, like links to museums and zoos that are giving free virtual tours:
https://www.insider.com/museums-theme-parks-offer-virtual-tours-ideal-for-social-distancing-2020-3
My favorite, the Atlanta Aquarium:
https://www.narcity.com/things-to-do/us/ga/atlanta/georgia-aquarium-has-live-cameras-that-let-you-explore-from-home?fbclid=IwAR069cLo0ZRup5VjitPKI4rw7Ks2B0GWXpMmC2sIzbwLmWPGfU6vmruz-8c
And free music and concerts (live streams):
https://www.billboard.com/articles/columns/pop/9335531/coronavirus-quarantine-music-events-online-streams
Embrace your inner explorer with NASA:
https://www.diyphotography.net/nasa-makes-entire-media-library-publicly-accessible-copyright-free/?fbclid=IwAR2Z6NMQhDzpPQwpjTp_XwXRx8hVUq46cnkXNuO8FdJPPq1IXZJ985eqXrs
Or explore a national park with a 360 virtual tour:
https://techcrunch.com/2016/08/25/google-now-lets-you-explore-u-s-national-parks-via-360-degree-virtual-tours/?fbclid=IwAR2_L4FCRocceXRQEfZA9MgO_dCEuES4jkAnzN32do3Af1L-eNhZ_x7ueeM
Educational links and tips on keeping your kids engaged and keeping you (in your new role as homeschooler) from becoming enraged. Give them limits, but give yourself a damn break too. Just do the best you can.
And remember that singing and being silly isn't banned.
Record your kids doing a Sweatin' to the Oldies routine (Youtube it!) as proof of "gym class". Go for walks outside if you can; your dog will love you more for it. Loan out (mail or door delivery) books and encourage reading. Video chat with friends and relatives.
Write letters, draw pictures, and MAIL them. What a treat to get something hand-written, in a day of instant communications, because the recipient knows that someone thought enough of them to spend their time and energy doing this thing. Just for them!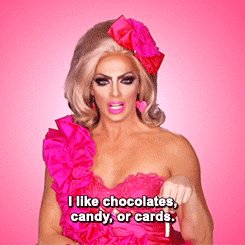 https://images.app.goo.gl/MC99PTjibiGKPXdf7
And most importantly, Be Kind.
Our national motto should be KEEP CALM & BE KIND.
Try to claim one act of kindness every day. A deliberate act in which you did something for the care or comfort of another. Last Friday, I paid the tab ($22) for a woman at the Dollar Store buying school supplies. She was close to tears as her card was denied. We've all been there. (And if you haven't, good for you. But don't you dare look down your nose at someone who is struggling. You could be there still one day.) There were 6 people in line behind me, getting impatient. I told the clerk to ring up mine and I would pay for both. The look in that woman's eyes told me it was the best $22 I could have spent. I'm not bragging. I'm not a hero. I am an ordinary human who is capable of compassion.
I'm hoping that you all are too.
Remember please that disruptions to you might become true hardships for others. It will get worse before it gets better, but this is the time to let your humanity shine. Some of us are going to "do isolation" better than others. But we are all in this together. Support one another. Stay home (if you can) and stay well.
KEEP CALM & BE KIND
Love,
Your Derelict Debutante
#DocShrop #KeepCalmBeKind
CDC:
https://www.cdc.gov/coronavirus/2019-ncov/index.html
WHO:
https://www.who.int/emergencies/diseases/novel-coronavirus-2019/situation-reports